Crown Lengthening
---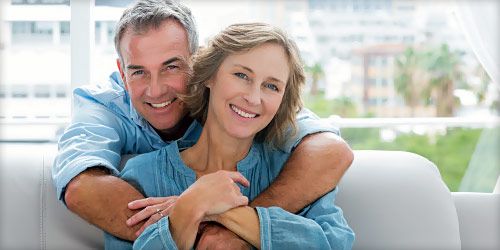 A gummy smile can definitely look quite endearing. But if it's not the look you want, then you do have the ability to change it. All you have to do is come into our Hudson dental clinic for crown lengthening. Through this procedure, it's possible to remove excess gum tissue to reveal the broad natural smile you've always wanted.
How Crown Lengthening Works
Crown lengthening involves the removal of excess gum tissue to reveal more of your natural tooth. You can have the procedure completed on just one tooth or across the entire gum line. All along the way, your dentist will reshape the gum tissue to create an even profile that reveals your dazzling smile.
Although crown lengthening procedures are often used to correct a gummy smile, it's also helpful when placing a crown or bridge. During that process, your dentist removes any gum tissue blocking the placement of the dental device. Then, they can correctly install the bridge or crown to fully restore the tooth structure.
Ready to Get a Natural, Broader Smile?
If you'd like to get a natural, broader smile, call our team at Village Dental at 330-655-2916 (Hudson) or 330-682-0911 (Orrville). We will help you find a great time to come in and discuss the crown lengthening procedure. With a quick exam and discussion of your goals, your dentist can immediately tell if you'd be a good candidate. So, please feel free to give us a call whenever you'd like to get started.