Invisalign
---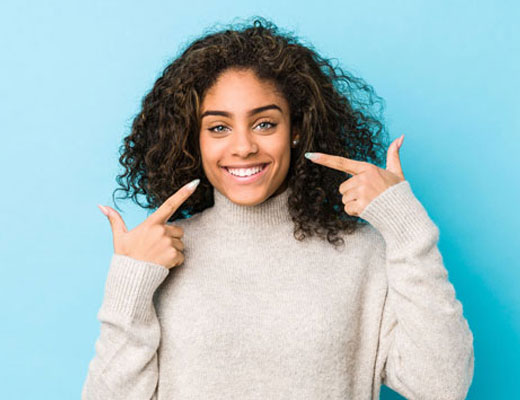 Are you looking for a way to align your teeth without having to wear traditional metal braces? If so, Invisalign might be right for you. With this clear aligner system, you can perfect your smile without all the brackets and wires. Want to see how this innovative tooth straightening treatment works? Here's what you need to know about getting Invisalign in Hudson, Ohio.
What is Invisalign?
Offered as an alternative to metal braces, Invisalign uses a system of clear aligners to gradually bring your teeth into alignment. All of the removable aligners are custom-made to fit your teeth. So, you can count on them feeling comfortable all throughout the day and night.
Plus, since the aligners are removable, you can take them out to eat your meals, and then clean your teeth at the start and end of each day. You do need to wear them for 20 to 22 hours a day, however, to get the desired results right on schedule.
When worn properly, the clear aligners effectively exert just the right amount of pressure to slowly move your teeth into the correct positions. After each aligner works its magic, you'll switch to the next one in the system, quickly working toward the perfect smile you've always wanted.
A Look at the Invisalign Treatment Process
If you're interested in straightening your teeth with Invisalign, you just have to schedule a consultation appointment. During that visit, your dentist will examine your teeth, learn about your goals, and then create your treatment plan.
Upon deciding to move forward with the treatment, your dentist will take impressions of your teeth using the SmartTrack material. The clear aligners get created using the dental impressions as a guide to ensure a perfect fit.
After the aligners are made, you'll come pick them up at our Hudson dental clinic. We'll make sure that the first aligner fits great, and then provide instructions on how to use the system. You will also need to schedule your regular visits with your dentist, so they can check your progress.
Ready to Straighten Your Teeth with Invisalign?
Ready to get started in straightening your teeth with Invisalign? Just give our team at Village Dental a call at 330-655-2916 (Hudson) or 330-682-0911 (Orrville) to schedule your consultation. We look forward to helping you achieve your smile goals, so please feel free to give us a call today.