About Village Dental
---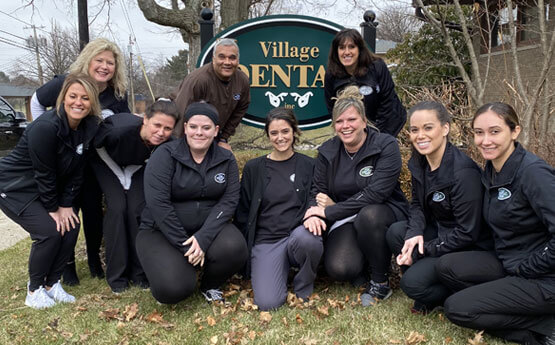 Village Dental Hudson was opened by The Doctors Qadri In 1993. This historic building was built in 1841 by Edgar B. Ellsworth and was at that time the Ellsworth Store.  Situated on the corner of Division and East Main street the building is one of the oldest Commercial buildings in Hudson and has served the dental community well.
After 28 years of sustainable business in Hudson, the doctors found new opportunities to open practices and now have an office in Orrville, Ohio! Village Dental Orrville is as charming as its sister office and helps serve the Orrville and surrounding area patients.
At Village Dental, we pride ourselves in using the latest in dental technology to assess, diagnose, and treat all dental issues.   From our comprehensive dental exams to root canal therapy and complete cosmetic dentistry, including whitening and gap closure, the team at Village Dental is ready to make your smile beautiful!
Village Dental is at the forefront of dental technology. Like many new technologies, a lot of the advancements that the practice uses daily always have patient comfort in mind. We want you to have a healthy, beautiful smile, and we ensure this by using the newest technological improvements, from digital impressions to panoramic CT scans and laser surgery.
We aim to put all of our patients at ease with our trustworthy and friendly services. Whether it has been years since you have had your teeth cleaned or you are looking for a new dentist, we are here to help you live comfortably and pain-free. Call or click to request an appointment.