Pala Dentures
---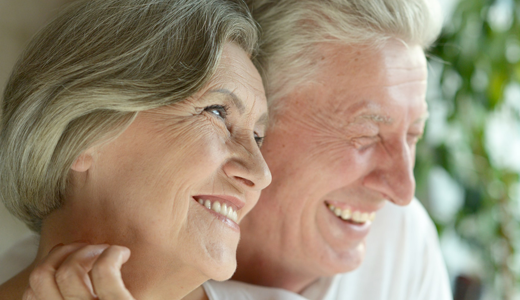 Losing teeth greatly impacts your ability to eat, speak clearly, and smile with confidence. Over time, the missing teeth result in the deterioration of your jawbone as well, changing your facial structure. Replacing your natural teeth with Pala Digital Dentures can halt all those problems in their tracks – and your dentist in Hudson can help.
Types of Pala Dentures
Pala dentures in Orrville can replace several teeth in a row, a full arch, or your complete set. Your dentist will help you find the best type of dentures for your oral health needs.
Partial
Partial dentures replace several missing teeth on either your top or bottom arch. These dentures work best when your remaining natural teeth are in great condition. The partials match your natural teeth in appearance but sit on a plastic and metal frame. The frame fits snugly against your gums and adjacent teeth, so the dentures don't move around while you speak, eat, and go about your day.
Complete
Complete dentures fully replace all of the teeth along the arch. You can get dentures for either your upper or lower arch – or both. Unless you've already lost all your teeth, your dentist will likely need to remove existing teeth to make room for the complete dentures. You can get an immediate set made to wear during the healing period. But you'll need to return for a custom-made set of dentures once all your gum tissues heal.
Partial and complete dentures are removable as needed. You'll need to take them out once a day for cleaning to keep them looking and feeling their best. You can usually just place the dentures in a cleaning solution overnight while you sleep comfortably.
Benefits of Getting Dentures
While in the right position, complete and partial dentures help resolve problems caused by missing teeth, like speaking clearly and chewing your food. They help protect the health of your jawbone, too, preserving your natural facial shape. Partial dentures also helpful in preventing the migration of your natural teeth. In addition to all that, dentures restore your teeth, allowing you to smile with confidence wherever you go.
Ready to Fully Restore Your Beautiful Smile?
If you'd like to fully restore your stunning smile with Pala Digital Dentures, call 330-655-2916 (Hudson) or 330-682-0911 (Orrville) to reach our team at Village Dental. We will help you find a convenient time to come by for an exam and consultation. During that visit, your dentist will let you know if you're a good candidate for dentures and discuss the next steps in the care process. So, please feel free to give us a call whenever you're ready to get started in restoring your smile.