Dental Implants
---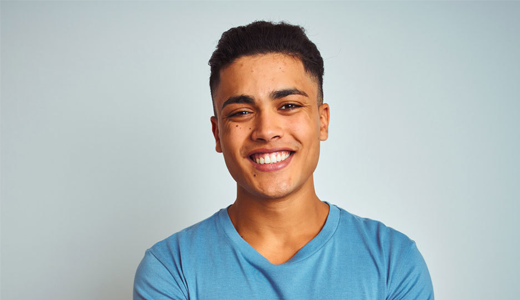 When you need dental implants in Hudson, OH or Orville, OH, trust the experts at Village Dental. Our two offices are available to residents of Hudson and Orville and surrounding areas. Contact us today for dental implants in Orville or Hudson.
What Are Dental Implants in Ohio?
Dental implants are essentially artificial but permanent teeth that are used to replace lost teeth. They are made up of three parts: the screw, the abutment, and the visible faux tooth. The implants themselves are artificial root replacements that are made in a lab. Each natural tooth is attached to your jaw and mouth by a root. A dental implant can be used to provide a new root so that a permanent replacement tooth can be implanted there instead.
Purpose of Dental Implants
Dental implants are used to treat a variety of problems, including missing natural teeth. They also aid in the resolution of secondary difficulties associated with missing teeth, such as misaligned bites and jaw bone loss. However, for the patient, one of the most important advantages of dental implants is the ability to smile and mingle again. Missing teeth make it difficult to feel confident when speaking with others and in public. Dental implants help you feel good about yourself by restoring your smile and confidence.
Dental implants solve practical issues, too. Dental implants can replace lost or damaged teeth. When you're in a scenario like this, it can potentially lead to more significant health repercussions. Dental implants are often recommended by your Hudson, OH dentist to replace one or more missing teeth, replace teeth that have decayed, and avoid the price and significance of more severe health concerns.
Dental Implants Offer a Permanent Solution
Dental implants are a long-term option for teeth that are damaged or missing. You could forget you have dental implants in Orville, OH once you've gone through the procedure. You can resume your usual activities when this operation is completed and you have fully recovered. You'll be able to chew and eat normally again – sometimes even better than before. Your speech will improve or return to normal. The best aspect is that, because they are permanent, dental implants are more pleasant than most alternatives, including dentures.
If you have questions about dental implants or you would like to talk to your dentist in Hudson, OH, please contact us to book an appointment. We are here to help!